Survey after survey continues to show that online purchases are exploding in popularity over store-bought items. It seems virtually every company is interested in building a more substantial web presence to capitalize on the potential of this trend! It's also very apparent that there are plenty of advantages to purchasing things online. After all, it's so easy. You can do your shopping at home, whenever you want. There is no need to go anywhere else.
A study from Forbes found that a 1% improvement in user experience leads to an 11% increase in customer satisfaction, 22% more likely to purchase from you and 28% more likely to recommend your site. To help you get started with improving your online user experience, here's a quick breakdown of ten things you should know to have a successful website.
1.) Create engaging content
Companies that use well-thought-out content can enlarge their presence online to provide it to more people. When communicating in meaningful ways, content strategy companies can capture users' attention in a way that will keep them engaged. Companies are also winning when they are giving customers valuable information. That's why creating informative videos or creating a fantastic blog will bring about much success for your online presence since people love visiting blogs, especially when they are exciting and adorable!
2.) Improve the user experience
Minimalist usability is the way to go. Only 55% of companies currently conduct any UX testing. Most people want to know where everything is and how they can get there quickly and easily. On websites, this translates to easy navigation. We know that it's tempting for companies to feature videos (although videos in the correct placement are great) or even add in a catchy song. Still, we encourage you not to do so because the last thing anybody wants when browsing through your site is confusion and frustration come up and leave feeling like they wasted their time. The least we can do is make them feel welcome and let them stay for longer!
3.) Bullet points!
Have you ever wondered why shopping ads always contain simple bullet points or lists without too much text to read? It's not by chance that most brands opt for simplicity over complexity, it's because they want their advertisements to convert better. They find that users are more likely to engage with a minimum amount of information. According to studies, 65% of shoppers might look at ads without bullets, but only 35% will look at ads with shots. Minimalism is key for people to read through your content quickly and understand what you're offering them within seconds. While this tactic may not account for all of your sales generated, it could be an incredible help in converting views into purchases by presenting the key highlights of your offer instead of making potential customers have to wade through loads of information!
4.) Invest in Search Engine Optimization (SEO)
Companies that provide SEO services can increase their chances of climbing up search engine results by improving their current SEO practices to get the right advice and guidance. By making your site's presence and reach more visible and accessible to people searching for it organically, these changes will improve your site's chances of being found by customers. Improved SEO practices can better enable search engines to easily find your website, which in turn will result in a rise in organic web traffic for your business.
5.) Be easy to contact
Being able to contact a company is crucial for consumers. In a recent study, it was found that customers who have a difficult time getting in touch with a company for help or even to answer a question are less likely to continue to do business with that company. In fact 88% of online consumers are less likely to return to a site after a bad experience. The internet has made it easier than ever to be in contact with a business and have the ability to solve the problem from afar.
6.) Website Security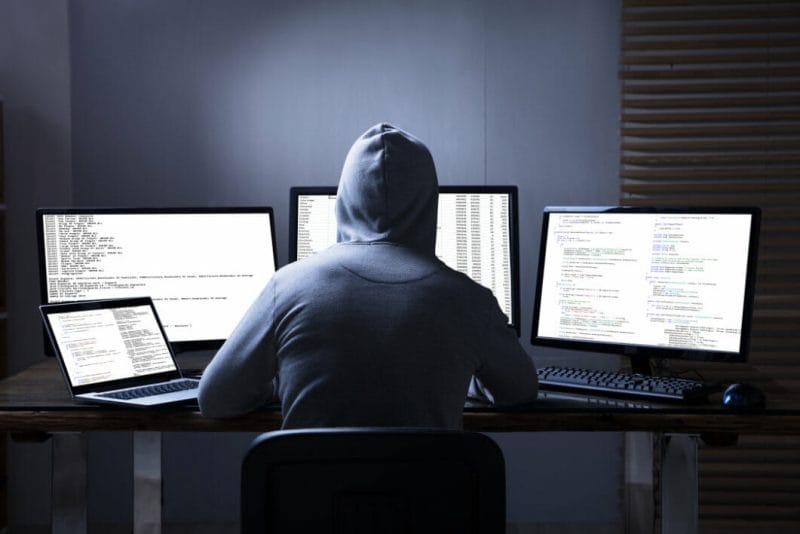 We know that hackers and other cybercriminals can easily exploit security or software vulnerabilities without proper security measures – such as regular software updates and strong passwords. Most websites aren't patched against known vulnerabilities within 7-31 days, and over half of unpatched vulnerabilities remain unpatched. There is a hacker attack every 39 seconds on average, affecting one in three Americans every year. We believe it's close to impossible for one to find a website that hasn't been hacked in some way – and this is why regular software updates and password audits are so important. To reduce your vulnerability to attack a platform with millions of sites hosted on it, you should ensure that you install all updates related to plugins, software, SSL certificates, applications and more. When you get your website design done by a company like ours, we will take care of all that for you and ensure your website is up to date at all times.
7.) Website Speed
Best practice is to get your website load as quickly as possible. Your ideal loading time for an eCommerce site should be less than 1 second. As page load time goes from one second to three seconds, it is more likely that the bounce increases by 32%. If you leave your potential shoppers hanging about, they may leave your site, or worse, find another competitor who does things much quicker! A slow unresponsive website speed can ruin conversions and crush the marketing strategy of the shop. There are many causes of slow loading times; DNS lookups can delay request delivery to servers, Flash animations can impact page load times, even large image sizes will increase page load time – tools such as GTMetrix or Pingdom analyze these issues and let you know how best to fix them.
8.) Include trust-building content
Explain what problems your products or services solve. Be sure to lay out the challenges you are bringing to light here for the reader (or client). You can take this as a chance to share your successes. Make sure that your product meets real needs and aligns with the business goals of the buyer.
Consider creating a page dedicated to testimonials or case studies, including a link to your Google or Yelp reviews. Third-party endorsements are credible. Customers buy from businesses they believe in.
9.) Make it Responsive for Mobile
Mobile responsiveness is a critical part of a successful website. American adults spend more than five hours per day on their mobile devices, while more than one-third do all of their shopping online via mobile devices. That's why it's essential to offer your customers a positive web experience via their mobile phones.
Suppose a potential customer lands on your site and finds it difficult to read, understand the navigation process, or even see your website on a mobile device. In that case, you can lose that person as a customer to your competitors. In addition, a negative mobile user experience impacts how you rank on sites like Google – making it harder for users to find your business online.
10.) Have a call to action
At Local SEO Apex we believe each page on your website should somehow entice the reader to do something. In other words, you need to give them a call to action. These landing pages should entice visitors to call your organization, sign up for a some type of service, buy a product online, download a whitepaper, or do something else that will help you achieve your business objectives. Give them a noticeable invitation to take action: a button, a link, or clear verbiage. If possible, keep it above the fold so that readers do not have to scroll before finding the call to action.
Final Thoughts
In today's world, people are constantly scrolling through their news feeds on social media. They get a lot of information from many different sources and if something doesn't seem valuable, does not interest them or they have to dig for it, they don't have time for that. Your readers are skeptical about all things being hyped up, so you should deliver what you promise. If a specific person could speak to your website, it would say: "Give me valuable content and I will stay!"