One of the most important digital assets a business owner can possess is a website. As time goes by, some parts of a business website can become outdated or problematic. A recent study found that over 40% of Internet users will stop engaging with a website if it is unappealing or slow to load.
Rather than allowing functionality or design issues to drive potential customers away, you need to invest in a website redesign. If you want your website redesign to be successful, you need to consider some of the following factors.
1. Start With a Full Audit Of Your Existing Website
The first thing you need to do before starting the website redesign process is to audit your existing design. This is the only way to figure out what needs to be changed to improve your website. As you perform this audit, you need to ask questions like:
Is poor website design affecting your credibility?
Are conversion rates declining?
Is there website speed issues?
Is your existing website responsive?
Does your website content need to be improved?
With the answers to these questions, you can start to develop a strategy for the website redesign process. You can keep the redesign process moving along and avoid delays by plotting out everything you want to change from the outset.
2. Assess Page Load Speeds
The average Internet user is extremely impatient. This usually means that visitors to a website will only wait a few seconds for pages to load. Using tools like Google PageSpeed Insights can help you determine exactly how fast your website is loading. If the test you run on your website shows loading problems are present, then fixing them during the redesign is crucial.
Slow page load speeds can be caused by a number of different problems. One of the most common causes of these problems are images or videos with large file sizes. The larger these media files are, the harder it will be for your server to load them in a timely manner. Luckily, programs like WinZip, PeaZip and Zipware make compression file sizes a breeze.
If page load speeds persist even after you shrink these file sizes, then you may need to get a web developer to inspect the code used to construct your website. If this code is filled with errors, they will need to be fixed before page load speeds reach acceptable levels.
3. Optimizing Content For Better Search Engine Performance
Figuring out what your long-term goals are for your website is crucial when trying to figure out what to focus on during the redesign process. For instance, if your main goal is to drive more organic traffic to your domain, you need to focus on search engine optimization. Instead of completely scrapping the existing page and blog content on your website, you need to save it and optimize it before republishing it.
Focusing on implementing popular keywords and developing a linking strategy is crucial if you want to get on the radar of popular search engines like Google. If you want to improve your rank on search engine results pages, you also need to think about doing things like:
Optimize image alt tags with target keywords
Clean up your URLs and meta descriptions
Create content with primary and secondary keywords in mind
Refresh the content on low-performing pages
You need to realize that constantly monitoring your website with the help of Google Analytics is crucial when trying to stay competitive in the world of search engines. By monitoring the flow of traffic to your website and identifying where this traffic is coming from, you can further optimize your digital marketing campaigns for success.
4. Redesign Your Website With Mobile Users In Mind
Did you realize that over half of all Internet traffic is generated by consumers using mobile devices? If your website is not responsive, it will be difficult for these consumers to look at and interact with the content on it. Recently, Google has changed its algorithm to include mobile-first indexing. This means that this search engine generally crawls the mobile version of a website when ranking it.
If you want to make your website easier for mobile visitors to use, then you should do things like:
Simplify your website design
Make information about your business easy to find
Prioritize website speed
Make button sizes larger
Avoid using Adobe Flash
Font sizes should be larger
By implementing these changes, you can encourage mobile users to stay on your website for longer periods of time. The longer these users stay on your website, the easier it will be to convert them into actual customers.
5. Use Different Media To Connect With Website Visitors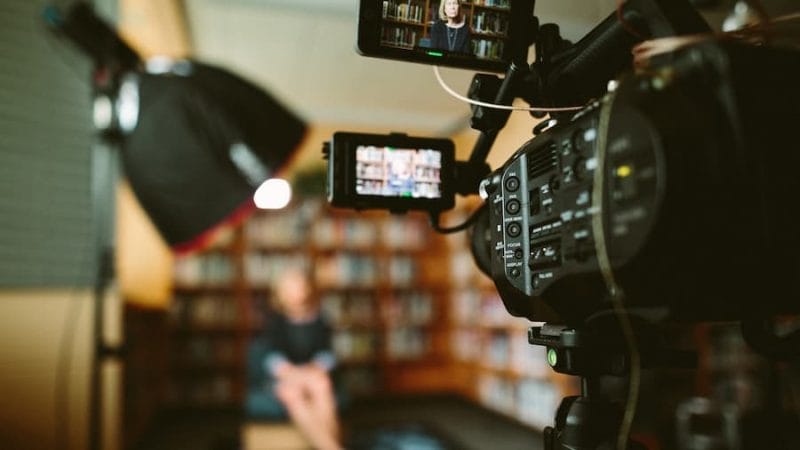 Relying solely on one type of content to engage with potential customers is a horrible idea. Modern consumers like a good mix of text and video content on the websites they frequent. If your website lacks video content, then it is time to make a few changes.
Creating videos to put on various pages of your website is a great way to improve visitor engagement levels. Videos that explain what you do to potential customers are a great addition to your website. You should also ask satisfied customers to create video testimonials. These videos will provide details about how your products/services have helped others in the past. This type of social proof can help to persuade website visitors and turn them into customers.
6. Add More Contact Forms To Your Website
If you want to improve lead generation with your website redesign, then you need to put more contact forms on the pages of your domain. Putting contact forms in the sidebar of your website, at the bottom of your blogs and on landing pages is a great way to connect with potential customers. If these forms are easy for visitors to find, you should have no problem gathering email addresses to use in your marketing campaigns later on.
Now that you know more about how to structure your website redesign project, it is time to get to work. While redesigning a website is a complicated and time-consuming process, it is definitely worth the effort.